October Financial Literacy Webinars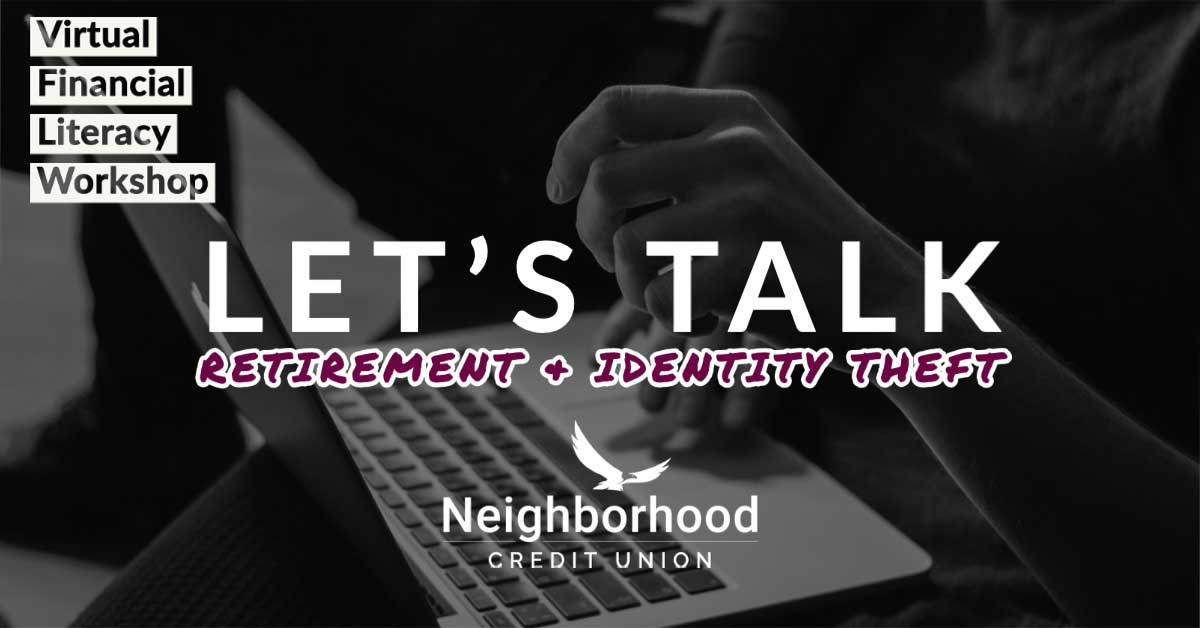 October Financial Literacy: Retirement and Identity Theft
When 
Financial Literacy: Retirement 
October 14, 2020 
Financial Literacy: Identity Theft
October 29, 2020
Time 
1:00 - 2:00 P.M. CDT
Details 
Financial Literacy: Retirement
October 14, 2020 @ 1:00 P.M. 
We will be answering those burning questions about investing, what to expect during an election year, and guidance during a global crisis. This webinar will feature special guest Ron Newlin, President of our Wealth Management Division, North Texas Capital Advisors. Meet the NTCA team at 
northtxcapital.com
Financial Literacy: Identity Theft
October 29, 2020 @ 1:00 P.M. 
In this workshop, you will learn about the methods used by identity thieves to steal personal information and how to protect yourself. You will also learn what information is at risk and red flags to watch out of for with regard to common scams. 
Where 
Via Microsoft Teams
Financial Literacy: Retirement 
We will NOT use a participant guide for this webinar. 
Financial Literacy: Identity Theft
Who We Are 
As an active part of the community for 92 years, Neighborhood Credit Union is a not-for-profit financial organization serving the state of Texas with branch locations in Collin, Dallas, Denton, Ellis, and Tarrant counties. With assets topping $1 billion, Neighborhood Credit Union has a continuously growing membership of over 60,000. For more information, call (214) 748-9393 or visit our homepage.