Neighborhood CU is the Official Credit Union of SMU Athletics
Published August 25, 2021
DALLAS, TX: Neighborhood Credit Union is excited to now be the Official Credit Union of SMU Athletics. And for the upcoming 2021 football season, Southern Methodist University (SMU) Athletics is opening a freshly-expanded Peruna's Pals Kid Zone, proudly presented by Neighborhood Credit Union.
Peruna's Pals Kid Zone is a family-friendly space for children of all ages, conveniently located within the Ford Stadium. In the Zone, attendees will find inflatables, carnival games, face painting, poster-making, and much more.  
"We are excited to partner with SMU and their athletic department," said Neighborhood Credit Union CEO, Chet Kimmell. "Neighborhood Credit Union and SMU are both Dallas institutions that share a longstanding history of excellence, integrity, diversity, and inclusion. We are thrilled to be a part of their students' futures." 
Those attending SMU football games can purchase a Family 4 Pack which includes four tickets, four hot dogs, and four bags of chips per game, for $79. If needed, additional tickets can be purchased for $20.  
The 2021 football season will kick off with two consecutive home games. SMU starts off the season by playing against Abilene Christian on September 4 and then against North Texas on September 11. View SMU's full 2021 season football schedule and be sure to visit Peruna's Pals Kid Zone at the home games. 
Contact the SMU Ticket Sales Office at 214-SMU-GAME or ticketsales@smu.edu for assistance.
About SMU Athletics
Ranked among the Top 20% of best national universities by U.S. News and World Report, SMU is the only NCAA FBS program in Dallas, Texas, a top-5 media market. Since 2013, SMU has invested more than $150 million in athletics facilities, 12 of 17 programs have won at least one conference championship and 16 programs have made the postseason. With over a century of athletics tradition, SMU has won eight National Championships and 170+ Conference Championships and has posted 150+ NCAA Top-10 Finishes. SMU student-athletes have won over 100 individual National Championships and earned over 1,900 All-America honors. More information about SMU and its coaches, student-athletes and teams is available at SMUMustangs.com.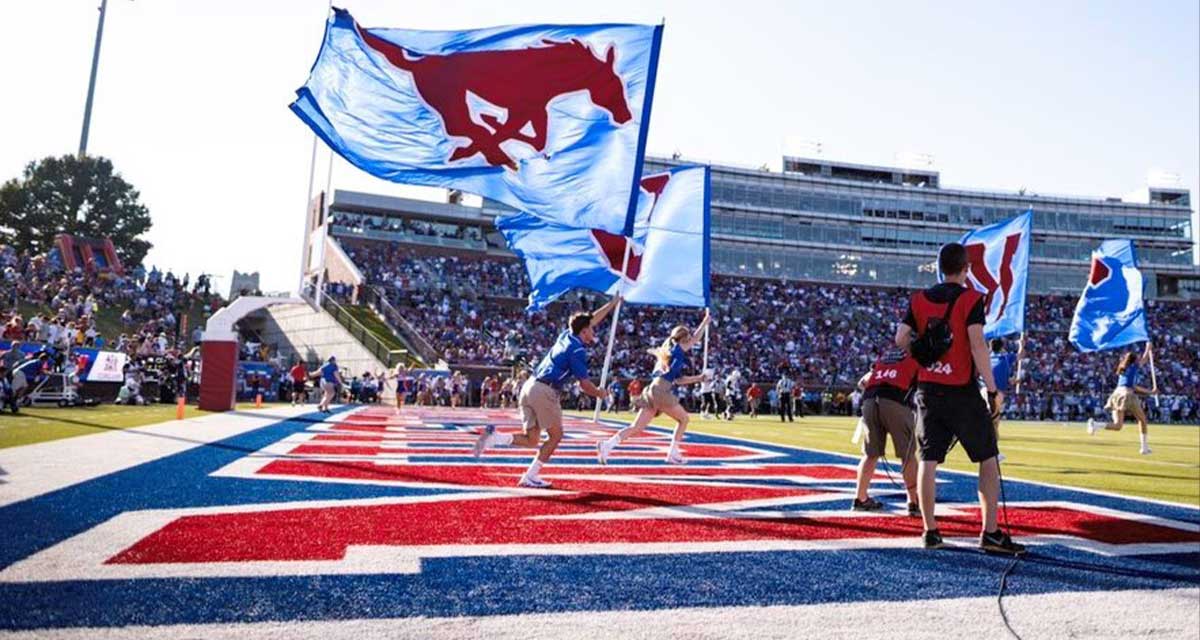 Catch Up on More News
Explore News & Events for more updates on what's happening in your community and at the credit union.
Who We Are 
As an active part of the community for 93 years, Neighborhood Credit Union is a not-for-profit financial organization serving the state of Texas with branch locations in Collin, Dallas, Denton, Ellis, and Tarrant counties. With assets topping $1 billion, Neighborhood Credit Union has a continuously growing membership of over 60,000. For more information, call (214) 748-9393 or visit our homepage.