May Virtual Financial Literacy 2021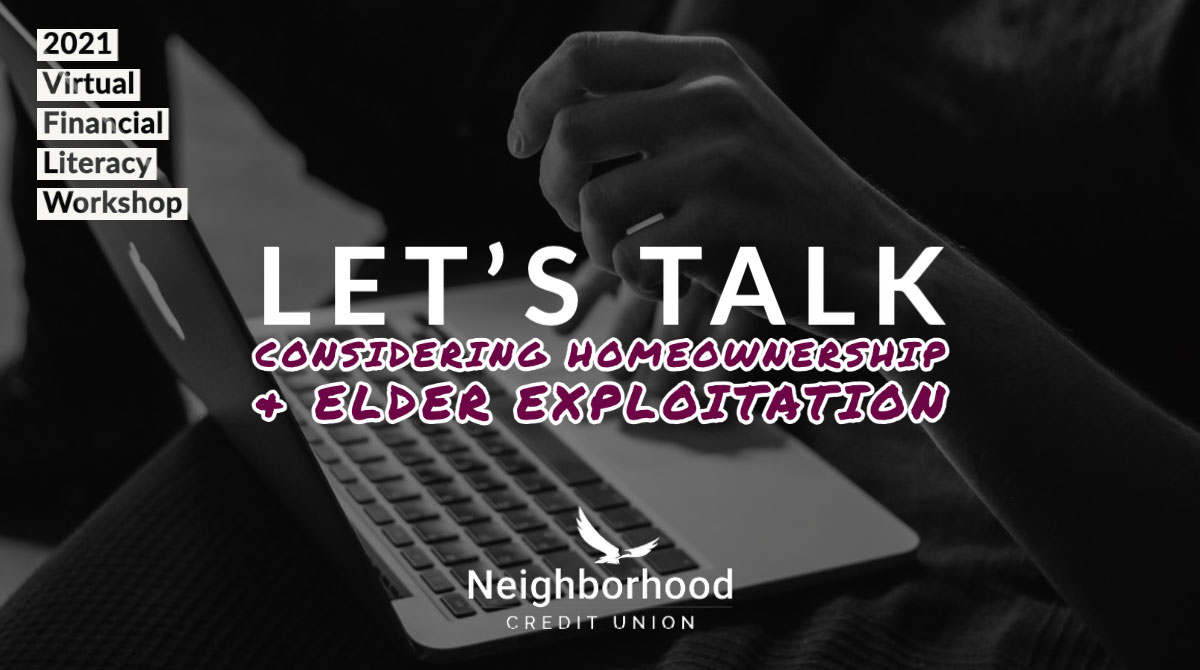 Virtual Financial Literacy Workshops: Considering Homeownership and Elder Exploitation 
When
Considering Homeownership: Wednesday, May 5, 2021 
Elder Exploitation: Wednesday, May 19, 2021
Time
Considering Homeownership: 11:30 a.m. - 12:30 p.m. CST
Elder Exploitation: 11:30 a.m. - 12:30 p.m. CST
Where
Online Via Microsoft Teams* 
Details
Considering Homeownership:
Participants who may be thinking about buying a home will learn what financial preparation is required prior to purchasing a home. They will understand the factors that can affect their eligibility for a loan, the different mortgage options available to them, and learn how to estimate what they can afford to pay for a home. 
Elder Exploitation:
Many 
times
 the elderly and disabled population do not know where to turn for help in what seems impossib
le situations. This webinar
will provide an overview of Adult Protective
Services(
APS) and our mission. Participants will learn who APS serves, what APS investigates, and how APS can help.
Who We Are 
As an active part of the community for 93 years, Neighborhood Credit Union is a not-for-profit financial organization serving the state of Texas with branch locations in Collin, Dallas, Denton, Ellis, and Tarrant counties. With assets topping $1 billion, Neighborhood Credit Union has a continuously growing membership of over 60,000. For more information, call (214) 748-9393 or visit our homepage.