March 2021 Virtual Financial Literacy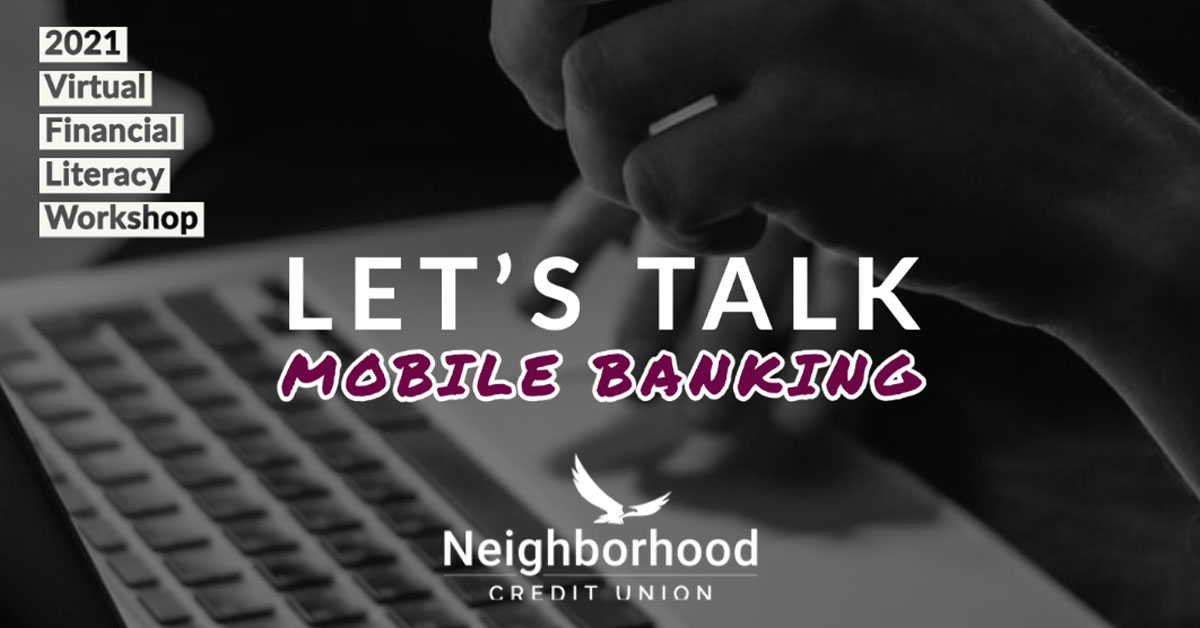 March 2021 Virtual Financial Literacy Workshop: Mobile Banking
Time
1:00 P.M. - 2:00 P.M.
Where
This event has passed. Workshop recording coming soon. 
Details 
Participants will explain the various ways to use mobile banking services and how to use mobile banking in a safe and secure manner. They will also be able to identify the pros and cons of performing different services using mobile banking vs branch banking.
*We recommend those attending this financial literacy webinar  to download Microsoft Teams to avoid any technological delays.