August 2021 Virtual Financial Literacy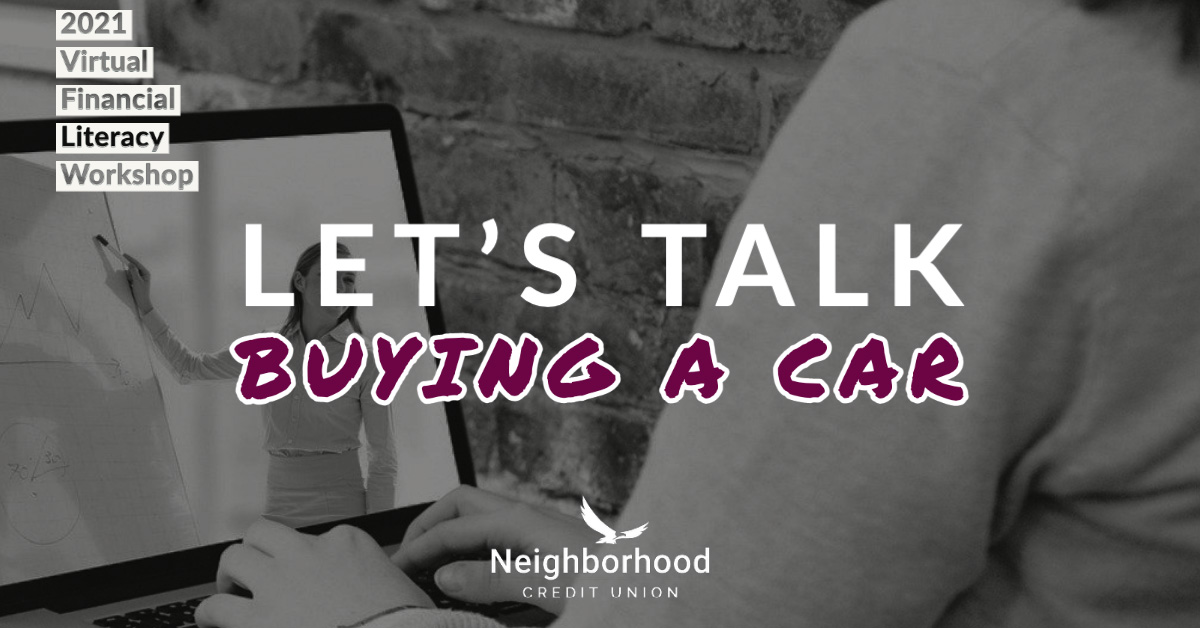 August

 

2021 Financial Literacy Workshop: Buying a Car
Where
Via Microsoft Teams 
Phone Conference ID: 623095224#  
Details
Participants will learn about the costs of car ownership, outside of a monthly car payment, to distinguish between the listed price and the actual price of a vehicle. They will also learn to determine how much they can budget toward a car payment and discuss different payment options to decide which is right for them. Finally, participants will demonstrate how to evaluate a loan and apply what they've learned to "shopping around" and contract negotiations. 
August

 

2021 Financial Literacy Workshop: Buying a Car
Who We Are 
As an active part of the community for 93 years, Neighborhood Credit Union is a not-for-profit financial organization serving the state of Texas with branch locations in Collin, Dallas, Denton, Ellis, and Tarrant counties. With assets topping $1 billion, Neighborhood Credit Union has a continuously growing membership of over 60,000. For more information, call (214) 748-9393 or visit our homepage.