April Virtual Financial Literacy 2021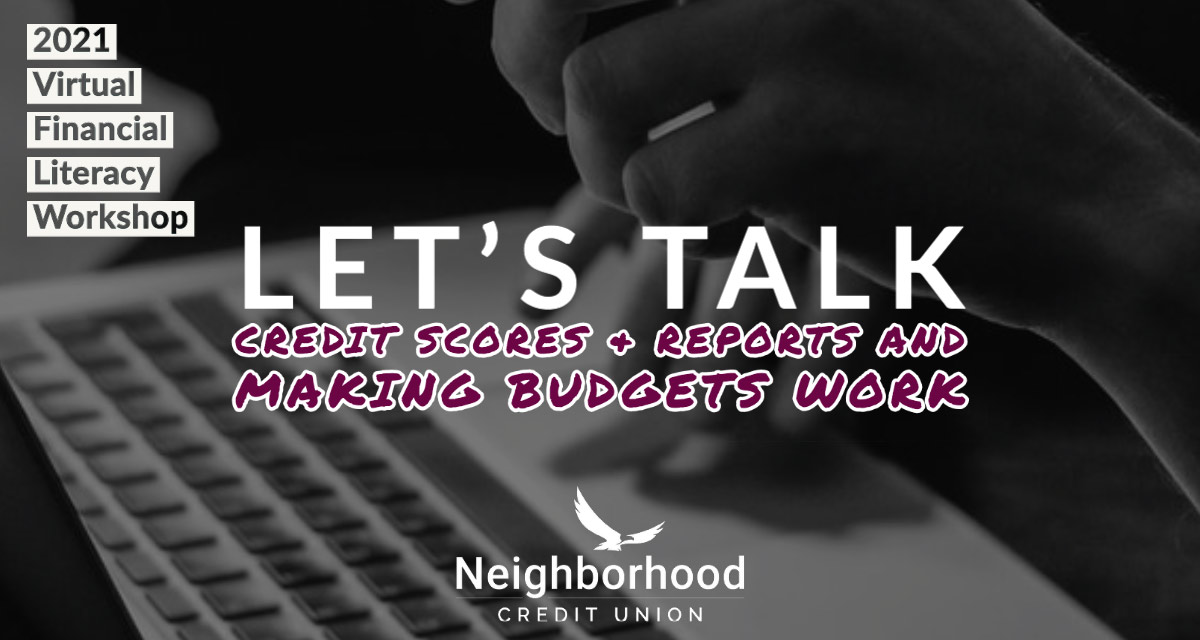 Virtual Financial Literacy: Credit Scores & Reports and Making Budgets Work
When
.Credit Scores & Reports: April 7, 2021 
Making Budgets Work: April 28, 2021
Time
April 7, 2021 @ 11:30 a.m. - 12:30 p.m. CST
April 28, 2021 @ 11:00 a.m. - 12:00 p.m. CTS
Where
Via Microsoft Teams*  
Join on your computer or mobile app  
Click here to join the meeting
Or call in (audio only)  
+1 469-848-0030, United States, Dallas  
Phone Conference ID: 424 360 716#  
Details 
Credit Scores & Reports: Participants will learn what a credit score is, its importance, and how to read a credit report. They'll also learn the tools to maintain a healthy credit score and repair bad credit. Watch video recording here. 
Making Budgets Work: Participants will identify personal obstacles to budgeting and create and apply a structure to track and analyze spending. They will also discuss the importance of debt reduction and building emergency savings. Ultimately, participants will learn to apply strategies to manage day-to-day spending.
Credit Scores & Reports Participant Guides
Making Budgets Work Participant Guide
Catch Up on More News
Explore News & Events for more updates on what's happening in your community and at the credit union.
Who We Are 
As an active part of the community for 93 years, Neighborhood Credit Union is a not-for-profit financial organization serving the state of Texas with branch locations in Collin, Dallas, Denton, Ellis, and Tarrant counties. With assets topping $1 billion, Neighborhood Credit Union has a continuously growing membership of over 60,000. For more information, call (214) 748-9393 or visit our homepage.