March 2022 Virtual Financial Literacy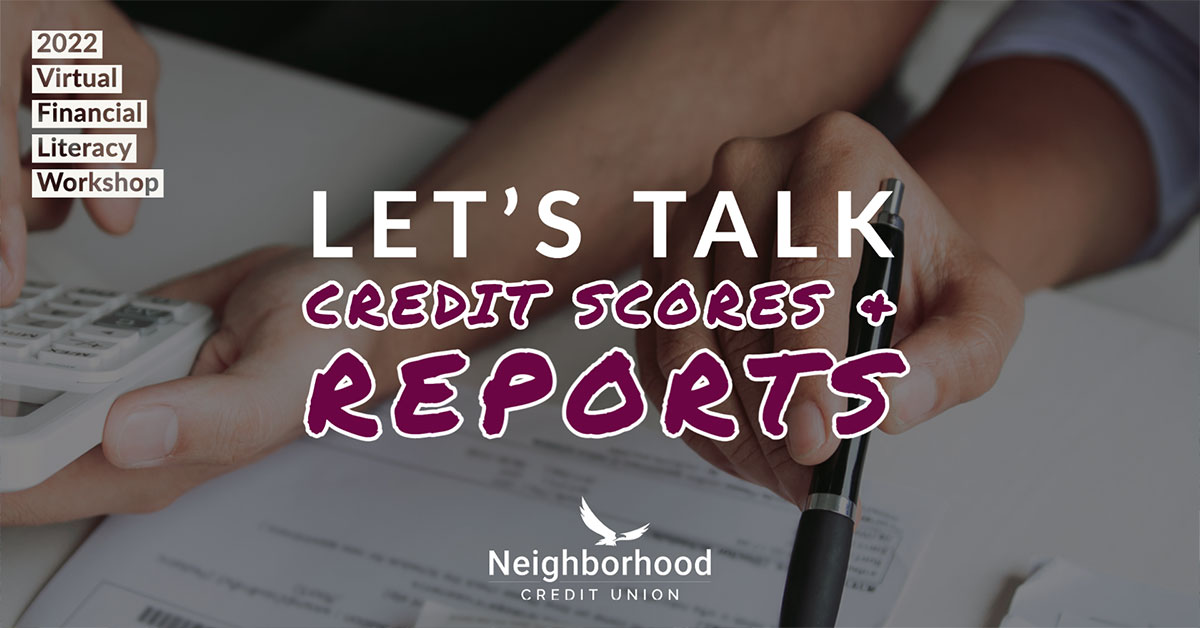 Time
1
1:
3
0 A.M. - 12:30 P.M. CST
Where
Online Via Microsoft Teams*
Details
In this workshop, participants will learn what a credit score is, its importance, and how to read a credit report. They'll also learn the tools to maintain a healthy credit score and repair bad credit.
Who We Are 
As an active part of the community for 92 years, Neighborhood Credit Union is a not-for-profit financial organization serving the state of Texas with branch locations in Collin, Dallas, Denton, Ellis, and Tarrant counties. With assets topping $1 billion, Neighborhood Credit Union has a continuously growing membership of over 60,000. For more information, call (214) 748-9393 or visit our homepage.