Sea Inteligente Sobre Señales de Advertencia de Tarjetas de Crédito
Publicado el 24 de septiembre de 2021

Este mes, el Día de Ser Inteligente Sobre el Crédito nos da una gran oportunidad para empezar con el pie derecho con respecto al manejo del crédito.  
Si mantenerse al día con los saldos de tarjetas de crédito se ha transformado en un problema, evaluar el panorama financiero general y sus hábitos de consumo puede ser una idea inteligente. 
Recuerde que endeudarse con la tarjeta de crédito es tomar dinero prestado que aún no ha ganado. Lo inteligente es mantenerse enfocado en este principio fundamental. 
Señales de advertencia comunes
Para ser inteligente en el uso de las tarjetas de crédito, preste atención a las señales de advertencia comunes que pueden indicar problemas con el uso de la tarjeta de crédito: 
Ustedsolo puede hacer el pago mínimo de su deuda de tarjeta de crédito. Hacer solo el pago mínimo significa que terminará pagando mucho más en intereses y le llevará mucho más tiempo cancelar su deuda.  

Lehan negado el crédito. Si le han negado el crédito, deténgase un momento antes de aplicar con otro acreedor. Solicitar múltiples líneas de crédito dentro de un período corto puede resultar en una cantidad de investigaciones duras que pueden tener un efecto negativo en su calificación crediticia.  

Le cuestareservarahorros. Si le cuesta reservar ahorros de manera consistente, revise su presupuesto mensual y busque maneras de reducir sus gastos para ahorrar algo de cada sueldo.  

Sustarjetasde crédito están cerca o superan su límite de crédito. Sus acreedores establecen su límite basados en sus antecedentes crediticios, ingresos y deudas pendientes.

Si está cerca o justo en su límite, analice bien su panorama financiero y concéntrese en tomar decisiones de compra inteligentes en el futuro.  Una buena regla general es tratar de mantener sus saldos debajo del 50% de su límite de crédito disponible. 

Estásacando anticipos de sus tarjetas para pagar sus otras facturas. 
Recibe llamados de cobradores. Recibir llamadas de acreedores es algo que les ocurre a muchas personas. Puede aliviar este estrés financiero si elabora un presupuesto con un asesor financiero y revisa sus opciones para empezar a pagar sus deudas a tiempo.

Estáusando una tarjeta de crédito para pagar lo que debe en otra tarjeta de crédito. Esto es como cavar un pozo para rellenar otro, ¡y por lo general el pozo se hace más y más profundo!
Un enfoque inteligente del crédito El uso inteligente de tarjetas de crédito es parte del bienestar financiero. Administrar el crédito es posible con planificación y comprensión de cómo el crédito puede afectar su futuro financiero.

Un enfoque inteligente del crédito
El uso inteligente de tarjetas de crédito es parte del bienestar financiero. Administrar el crédito es posible con planificación y comprensión de cómo el crédito puede afectar su futuro financiero. 
Se trata de ciertos principios básicos: analizar los gastos mensuales, analizar los ingresos y establecer prioridades de gastos además de desarrollar un fondo para emergencias. ¡Estos principios se transformarán en los bloques fundamentales para lograr el éxito financiero! 
A través de nuestra asociación con GreenPath Financial Wellness, usted tiene acceso a un recurso independiente confiable sin fines de lucro que lo ayudará a #SerInteligente para manejar el crédito. Los asesores financieros lo escuchan con empatía, analizan todo su panorama financiero y pueden ayudarlo a desarrollar un plan personalizado para alcanzar el bienestar financiero.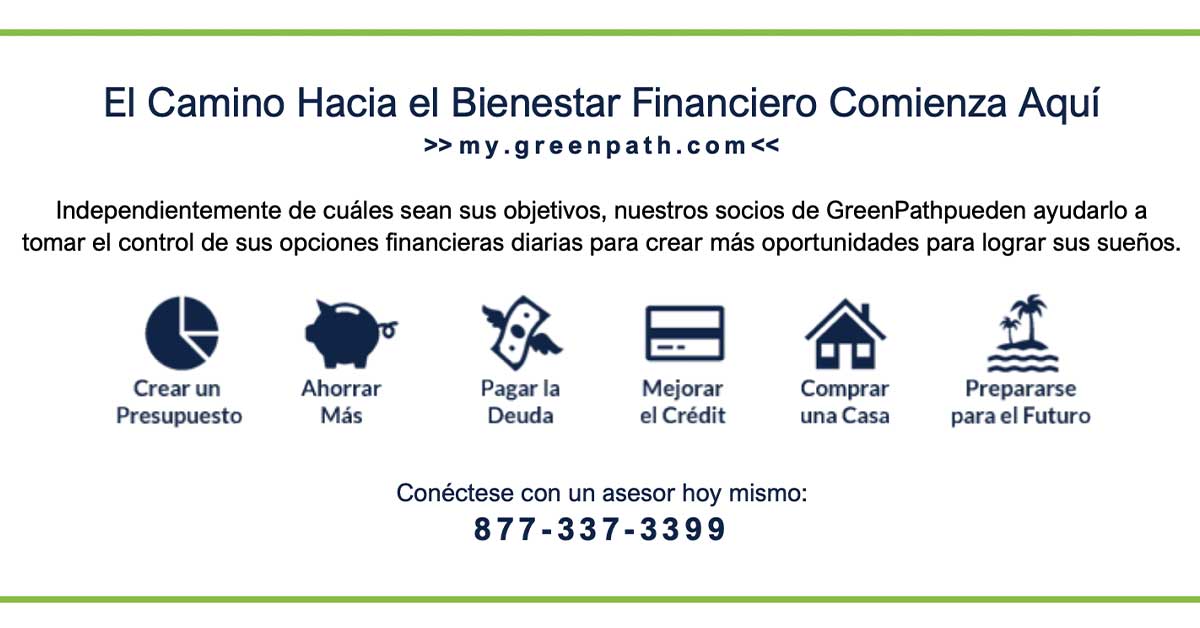 About GreenPath 
GreenPath Financial Wellness is a national nonprofit organization that provides financial
counseling, education and products to empower people to lead financially healthy lives. Working directly with individuals and through partnerships since 1961, GreenPath has assisted millions of people with debt and credit management, homeownership education and foreclosure prevention. Headquartered in Michigan, GreenPath, along with its affiliates, has more than 50 locations across the United States. GreenPath is a member of the National Foundation for Credit Counseling (NFCC) and is accredited by the accredited by the Council on Accreditation (COA). For more information on what individuals can do to manage finances affected by COVID-19, visit 
www.greenpath.org
 or call 877-337-3399.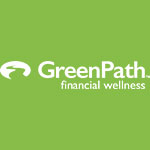 This blog was contributed by our partners over at GreenPath Financial Wellness. 
Who We Are 
As an active part of the community for 93 years, Neighborhood Credit Union is a not-for-profit financial organization serving the state of Texas with branch locations in Collin, Dallas, Denton, Ellis, and Tarrant counties. With assets topping $1 billion, Neighborhood Credit Union has a continuously growing membership of over 60,000. For more information, call (214) 748-9393 or visit our homepage.