College, buying a house, having a baby, buying a car, vacations, retirement, and a new laptop. Oh my! Everything you need in life, you pretty much have to have some form of savings, right? Building your savings can feel overwhelming, but it's so crucial to just about everyone. Today we are going to discuss why saving money is so important, why it can be difficult, the types of saving accounts that are available, and an organization dedicated to helping America money. 

Why is Saving So Important? 
Saving money helps to provide overall wellbeing by becoming financially secured and allowing an individual plan for things to come. How often do you worry about how many months you could support yourself if you suddenly lost your job? Or would you be prepared for an unexpected medical bill? Six in 10 Americans don't have $500 total in savings, and that's a frightening thought if you suddenly need to pay for something and you don't have the money. Retirement happens before we know it, and according to the
Transamerica Center for Retirement Studies
, Americans in their 30s should have saved 1-2 times their annual salary. This means that at a 33-year old that makes $50,000 should have $100,000 in savings, and that's double the amount most Americans that age have. Having a savings is a blanket of protection if and when you need it, providing an overall peace of mind. We can't predict the future, but saving money can help prepare, even if it's just a little bit at a time. 
Why is Saving So Hard?
According to a financial psychologist and professor at Creighton University,
Ted Klontz
, only 14%-17% of humans are natural savers, which explains why a massive amount of us want to run away when the conversation turns to saving money. Don't feel guilty when you dread the moment you have to set money aside. It's simply in our nature!
The average American household owes about $7,000 in revolving credit card debt. With that knowledge, we can see why it makes so many feel overwhelmed. Since the price of virtually everything going up, having money in the now seems a lot more appealing than saving for the "what if?". 

One big thing that makes saving difficult is not knowing what you're saving for. Having a purpose and goal for your savings will make it a much smoother process. If you don't have a savings goal to put the focus on, it can feel pointless to be putting money away when you could be spending it on what you want or need now. Paying off debt, retirement, vacations, a new car, or buying a home are all excellent goals to make and dedicate your savings towards.  
Creating
S.M.A.R.T. goals
can help you in determining what you want to save for;
Specific - Be specific when outlining your goals. 
Measurable - Be sure to create a goal that can be a measurable fixed amount.  
Achievable - Make sure you set a goal that is attainable.
Realistic - Make it relevant to you and your life. 
Timely - Create a well-defined timeline and give yourself deadlines. 
Following the S.M.A.R.T. outline, you'll find yourself reaching that savings goal in no time. The Corporate Finance Institute has a
great detailed article
over the acronym and how it applies to your savings. 

America Saves Week
The organization
America Saves
has dedicated an entire week (February 23-29) towards saving! Managed by the nonprofit Consumer Federation of America, it is a celebration of the importance of saving. Not only is it meant to be a fun and engaging week, but it's also used as a "call to action" for Americans to save. The week is all about empowering communities throughout the country to get in the habit of better financial decisions, saving money, reducing debt, and building wealth overall. You can
take the pledge
to save on their website, and America Saves will send you emails and message reminders with helpful tips to keep you on track of your savings goals. The official website provides tons of useful information all year long, not just for the week! Outside of general saving, they also put a focus on: 
Military Saves  

Focused on just the military is a program dedicated to motivating, encouraging and engaging military families to save money, reduce debt, and build wealth.

America Saves for Young Workers 

A program whose goal is to encourage young workers to save using their direct deposits.

America Saves Split to Save 

A free online program that encourages employers to promote split deposit saving to their employees.
Neighborhood Credit Union Saving Accounts 
At Neighborhood Credit Union, we want to encourage positive savings habits so we reward our members for saving money. That's why we started the
Prize Savings Account
(PSA) in 2007. During a time when Americans were saving at an all-time low, we looked for ways in which we could make saving more fun and decided to launch Prize Saving Account. For every $25 that is in an average weekly balance creates one entry into a weekly $1,000 giveaway. 
Along with our Prize Savings Account, we also offer several other savings accounts that offer a variety of perks. Our
High Yield Savings
account helps those with a minimum deposit of at least $10,000 grow their savings faster with a rate of 3.00%. We offer several
Certificates of Deposits
(CDs) savings that you can keep money in an extended period and watch your savings grow with 4.00%-4.00% annual percentage yield, a safe way to grow your money since it's protected from the ups and downs of the stock market. A
Money Market Account
is a great option for those looking to save at a higher interest with a minimum balance of over $1000.
Individual Retirement Accounts
(IRAs),
Christmas Club
, and
Kid's Savings
are other savings accounts that offer a great annual percentage yield to help grow your money.  
Conclusion
Traditionally, saving money is not a fun topic no matter your age or place in life. It is, however, vitally important. It's impossible to know the "what ifs" in life, but having a cushion can bring peace of mind. Find ways that fit your personality to make saving money fun by creating a savings challenge or opening a Prize Savings Account. If you'd like more tips and help when it comes to saving money, utilize our
free financial resources
and check out American Saves to take the pledge today!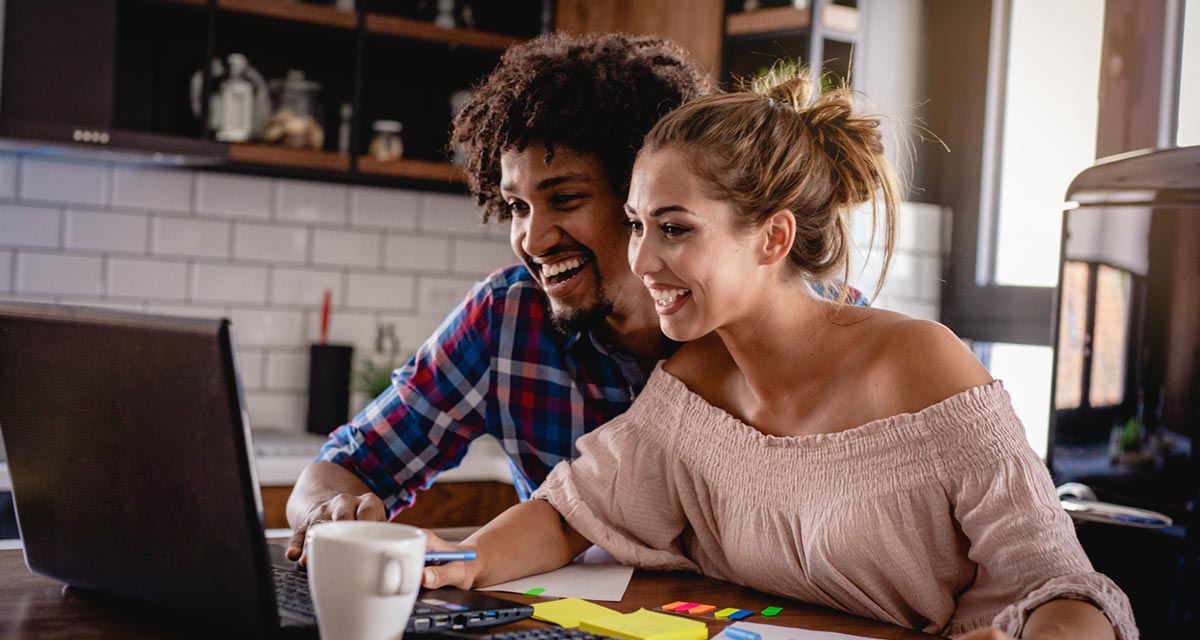 Skyler has been a Marketing Content Specialist at Neighborhood Credit Union since 2019.